Milano Design Week – NEW TIMES
Milanski teden oblikovanja – NOVI ČASI

For Studio Kruh / Za Studio Kruh
Koncept in oblikovanje podobe:

Gašper Uršič, Gregor Makovec, Blaž Rojs
Prostorska postavitev razstave:

Tak kolektiv
Za:

Muzej za Arhitekturo in Oblikovanje, Center za Kreativnost (CzK)
---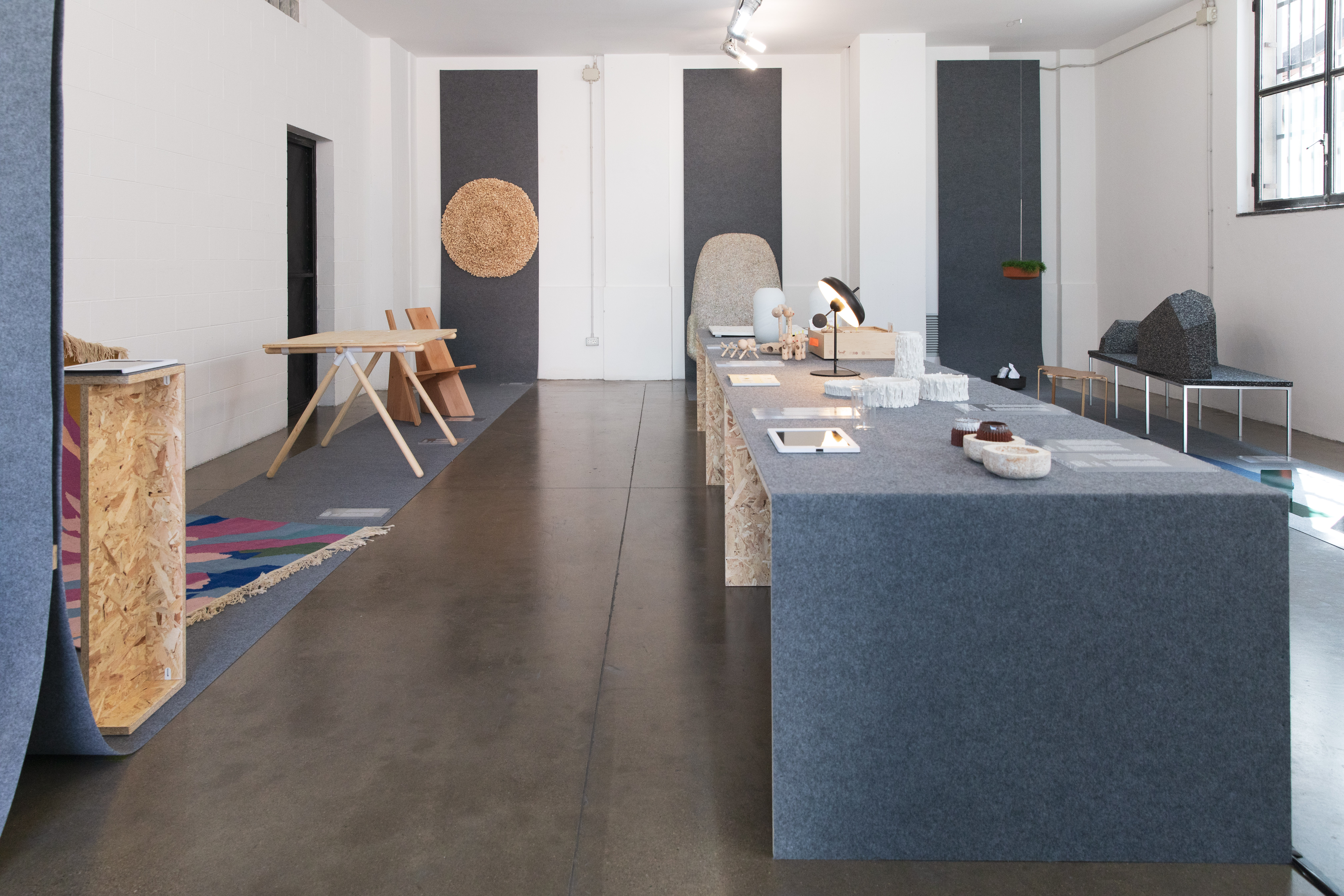 ---
eng
Milano Design Week – NEW TIMES

During Milano Design Week Centre for Creativity (CzK) will present innovative products by Slovenian designers who break with the established, albeit often bad social habits. Through the products hosted at this exhibition the designers offer a critique of the existing economic and social systems as well as a different perspective on production. They bring new uses, new functionalities and materiality as well as a concern for healthy environments and society. They share a desire to reveal the background behind the product development process and the idea of using good design to build a community. They emphasise the value of combining digital and manual work, with the latter serving as a tool for people's psychosocial empowerment.


---
slo
Milanski teden oblikovanja – NOVI ČASI

Na tednu oblikovanja v Milanu CZK predstavlja inovativne izdelke slovenskih oblikovalcev, ki opuščajo ustaljene, pogosto škodljive družbene navade. Z izdelki, ki bodo na ogled na tej razstavi, oblikovalci izražajo kritiko obstoječih ekonomskih in družbenih sistemov ter ponujajo drugačen pogled na serijsko izdelavo. Prinašajo nove načine uporabe, novo funkcionalnost in materialnost ter skrb za zdravo okolje in družbo. Skupna sta jim razkrivanje ozadja nastanka izdelka in želja po povezovanju človeštva v skupnost s pomočjo dobrega oblikovanja. Poudarjajo vrednost spoja digitalnega in ročnega dela, pri čemer slednje služi kot orodje za psihosocialno opolnomočenje posameznika.


---
www.studiokruh.si
Novi časi na Milano Design Week 2022